There's been a lot of buzz in the past year about Mark McNairy and his brand, New Amsterdam. He was just listed in
GQ
as a top designer of 2012, but he's been in the spotlight seemingly since he started work in 08. He also kind of looks like Ben Linus from LOST, doesn't he?
Designer Mark McNairy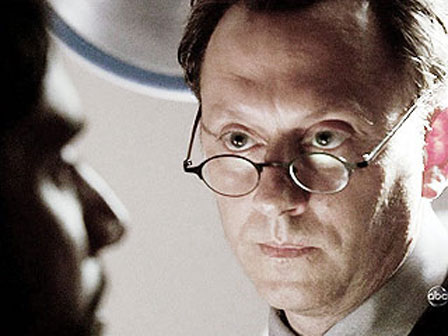 LOST character & overall weirdo Ben Linus
I love stepping out in a fresh pair of shoes and have a weakness for buying them in crazy colors (when I got a pair of Topsiders, I got these). I like Mark McNairy because he's taking the variety of color combos we'd normally see on sneakers and using them to turn the dress-shoe world on it's head.
Sting Like A Mot**rf**ker- sweet name, right?
Yes, you can pull off a pair of green chukkas.
A saddle shoe stands out. Two-tone saddle shoes kick ass.
Shoes are a place where people last expect to see a splash of color, so it provides an opportunity to stand out from the crowd and express your style in a flashy, personal way, without being overly distracting like a loud shirt or pair of pants would be.
Check out what other quality products Mark (can I call you Mark? We're friends right?) has at his site here.
More news as it develops,