For most guys, their father is the person who shaped them into the man they are today. This Sunday is Father's Day, and it gives us all a chance to give back to the big guy in our lives.
Now, you can go the traditional route and spring for something cool (tech wise), useful (something for the grill perhaps?), or funny (a pair of comically adorned boxers). But if you're into menswear, or your dad dresses anything like mine does, you're going to want to help him up his own style game. He taught you how to fish/catch a ball/chug beers. Why not make sure he's looking fly at the office?
Side-note on my dad: I'm pretty sure my dad bought his work wardrobe sometime around '86, and none of it has been replaced or updated. He's got some sweaters that'd make Bill Cosby jealous, so I consider this a time to update his wardrobe, for his sake and mine.
Park & Bond has a selection of ties, ranging from $98-150
Chester Mox has quality leather goods, like this $60 Horween wallet. Plus free personalization until June 14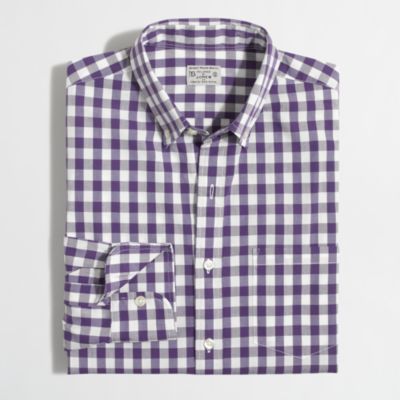 J.Crew has 40% off mens shirts and ties. There's casual, sport shirts, and dress shirts to be had for as little as $30
Toss out his Sketchers Shape-Ups and upgrade to some real workout shoes here
Try products from Jack Black that look and smell great, instead of Aqua Velva
Or, just get him this book, so he can learn like you did. From the best.
Hope this helps, and thanks for reading,